Jewellery repairs are the backbone of our workshop.
Daily we undertake a wide variety of repairs including
Sizing. Alteration to the finger size of rings
Re-shanking. Building up worn bands
Re-tipping. Building up worn claws and settings
Replace lost gemstones.
Rejoining chains
Welding charms on bracelets
"If we can't repair it, it's not repairable"
You can either phone us or simply complete and send the repair form below. Please upload a photo of the damaged item if you are able to.
We will be happy to email a quote for your consideration.
Worn & damaged band (before)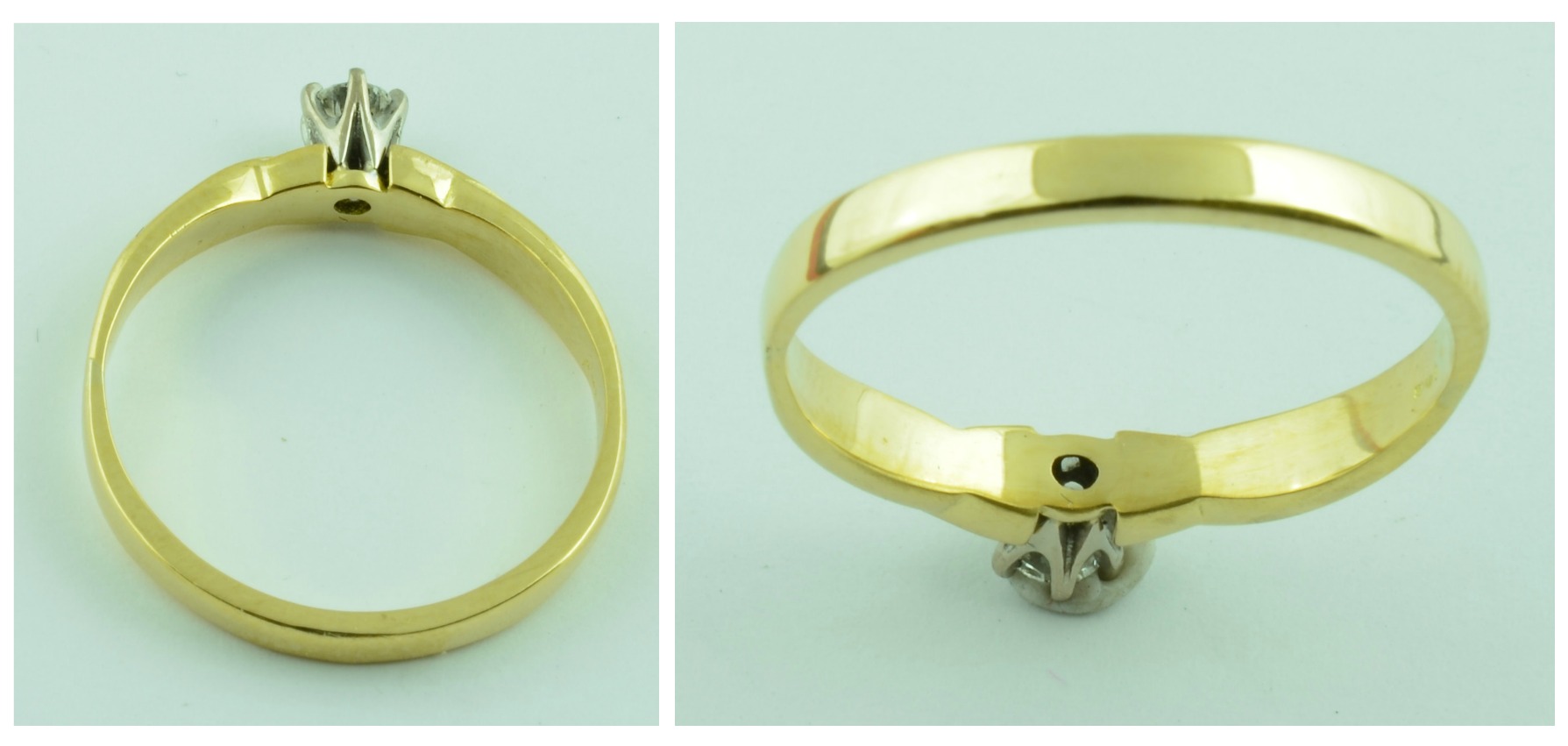 Built up & straightened (after)